The tape material is divided into two parts: base material and glue
1, Substrate film materials mainly include: CPP, OPP, BOPP, PE, PET, PVC, MOPP
CPP (cast polypropylene) film
CPP also known as unstretched polypropylene film. CPP is a polypropylene (PP) film produced by a cast extrusion process in the plastics industry. This type of film is different from BOPP (Bidirectional Polypropylene) film and is a non-oriented film. Strictly speaking, CPP film only has a certain orientation in the machine direction (MD) direction, mainly due to the nature of the process. Through rapid cooling on the cold casting roll, excellent clarity and smoothness are formed on the film.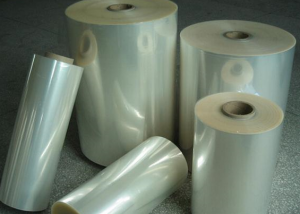 OPP (uniaxially oriented polypropylene) film
BOPP (biaxially oriented polypropylene) film. They are all polypropylene film raw materials. Because the production process is multi-layer extrusion, they are called co-extruded oriented polypropylene films. If there is a two-way stretch process in the processing, it is called a two-way stretched oriented polypropylene film.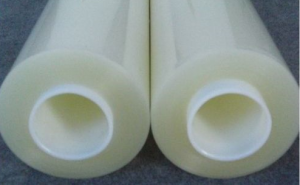 PE (polyethylene) film
It is a thermoplastic resin made by polymerization of ethylene. In industry, it also includes copolymers of ethylene and a small amount of α-olefin. Polyethylene is odorless, non-toxic, feels like wax, has excellent low temperature resistance (use temperature can reach -70~-100℃), good chemical stability, and can withstand most acids and alkalis (not resistant to oxidation Acid), insoluble in general solvents at room temperature, low water absorption, excellent electrical insulation performance.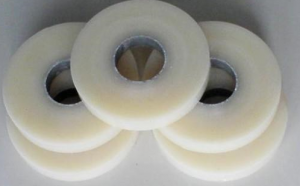 PET (polyester fiber) film
It is a packaging film with a wide range of properties. It has good transparency and luster; it has good air tightness and fragrance retention; it has medium moisture resistance, and its moisture permeability decreases at low temperatures. PET film has excellent mechanical properties, its strength and toughness are better among all thermoplastics, and its tensile strength and impact strength are much higher than ordinary films; it has good stiffness and stable dimensions, and is suitable for secondary processing such as printing and paper bags. . PET film also has excellent heat resistance, cold resistance and good chemical resistance and oil resistance. But it is not resistant to strong alkalis; it is easily charged with static electricity.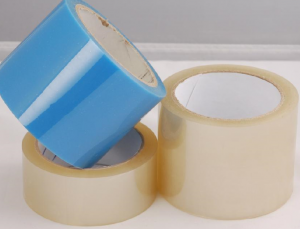 PVC (polyvinyl chloride) film
It can be divided into PVC soft film and PVC hard film. Among them, hard PVC accounts for about 2/3 of the market, and soft PVC accounts for 1/3. Soft PVC is generally used for floors, ceilings and the surface of leather, but because soft PVC contains softener (this is also the difference between soft PVC and hard PVC), it is easy to become brittle and difficult to store, so its scope of use is limited. Rigid PVC does not contain softeners, so it has good flexibility, easy forming, not brittle, non-toxic and pollution-free, and has a long storage time, so it has great development and application value.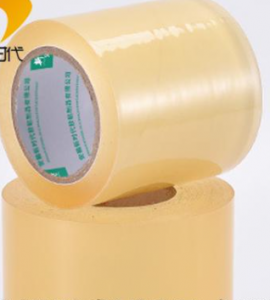 MOPP
It is also a unidirectionally stretched polypropylene film. The stretching direction is the machine direction. The machine direction has high tensile strength, light weight, transparency, non-toxicity, moisture resistance and good unidirectional tearing performance. The surface of the MOPP film has better conductivity than the aluminum coating on the surface of the BOPP film, which can eliminate the electrostatic effect.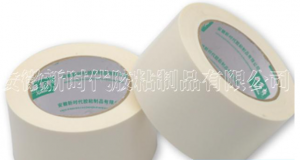 2, The glue material is mainly divided into: water glue, oil glue, hot melt glue, natural rubber, synthetic rubber.
Water glue
water-based coating glue is made by emulsifying acrylic or ester resin with water as solvent; advantages: many kinds, environmental protection, low cost; disadvantages: poor film formation, poor fastness, PU cannot be pasted with hot air glue, and not resistant to low temperatures.
Oil glue
use oily solvent (toluene, DMF, methyl ethyl ketone) as the solvent, dissolved in acrylic or polyurethane; advantages: good film formation, good fastness, PU can be applied to hot air glue, commonly used in the market; disadvantages: high cost, environmental protection High standard.
Hot melt adhesive
plastic adhesive, physical state changes with temperature changes; advantages: environmentally friendly chemical products, no degumming, strong adhesion, corrosion resistance; disadvantages: high cost, limited use temperature range, special applications Equipment, viscosity and temperature range limit the strength.
Natural rubber: (NR)
It is a natural polymer compound with polyisoprene as the main component, 91% to 94% of its components are rubber hydrocarbons. Natural rubber is a general-purpose rubber with a wide range of applications. Usually, what we call natural rubber refers to the elastic solids made from natural rubber latex collected from Brazil rubber trees through coagulation, drying and other processing procedures.
Synthetic rubber
Synthetic rubber, also known as synthetic elastomer, is a highly elastic polymer synthesized by man-made, and is one of the three major synthetic materials. Its output is only lower than synthetic resin (or plastic) and synthetic fiber.