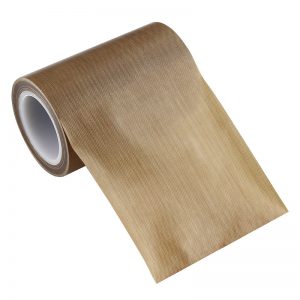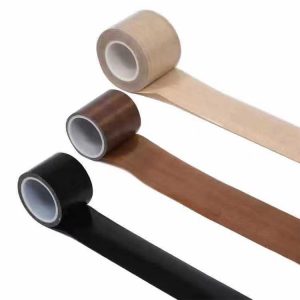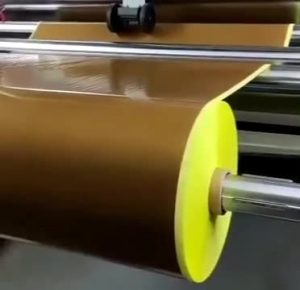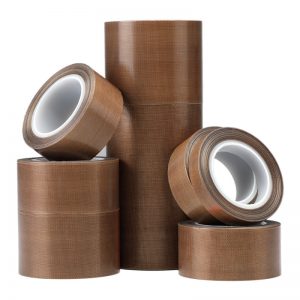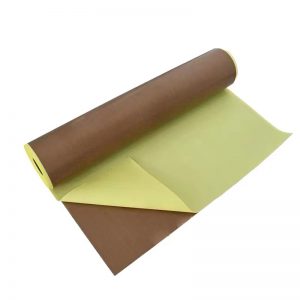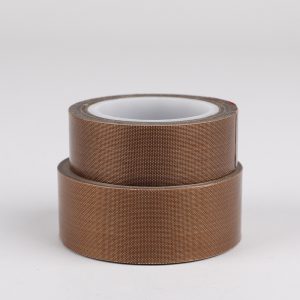 Product name
Teflon tapes
Adhesive
Silicone
Adhesive Side
Single Sided
Design Printing
No printing
Material
PTFE
Packing
100m/box
length
10~55m
width
1250mm
Thickness
0.08mm, 0.13mm, 0.18mm, 0.25mm ,can be customized
Certificates
ROSH+halogen
Base material
Fiberglass
colo
Black,white, brown
Heat resistance
-70C ~ +260C
Feature
Heat-Resistant

Strong corrosion resistance,

High temperature resistance, insulation Strong sticky ,

Durable, Easy to clean
Teflon tape, also called Teflon tape, or Teflon adhesive tape, or Teflon adhesive tape.
It uses glass fiber as the base fabric, coated with Teflon emulsion and dried to make Teflon glass fiber cloth. It is a kind of high temperature resistant adhesive tape made of silicone adhesive after secondary coating. Teflon tape is characterized by high strength, high temperature resistance, and normal temperature resistance up to 260 degrees. At the same time, the surface is smooth, anti-adhesive, bright, and resistant to various chemical corrosion. Due to the glass fiber as the base fabric, this tape is stable in size and has a certain strength. It is mainly suitable for plastic steel door installation, packaging, and heat sealing industries.
Teflon tape is widely used in packaging, thermoplastic, laminating, sealing and heat sealing, electronic and electrical industries. The fabric-reinforced PTFE Teflon tape has the characteristics of high strength and can be used in the drum of sizing machine, thermoplastic demoulding and other industries. It can be used repeatedly and is easy to replace.
The standard width is 1M or 1.25M, which can be slit with small specifications and high precision. The slit tape is divided into two types: release paper and non-release paper. The thickness of Teflon glass fiber tape is 0.13~0.40MM, and the thickness of pure Teflon tape is 0.08~0.5MM. The colors are: brown, black, white, blue, special colors can also be customized.