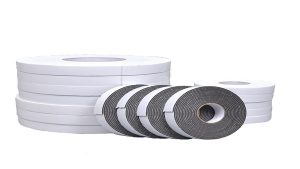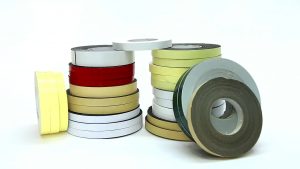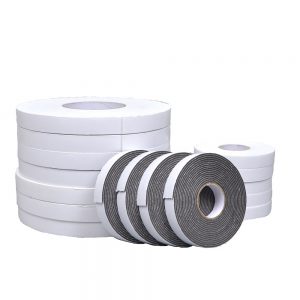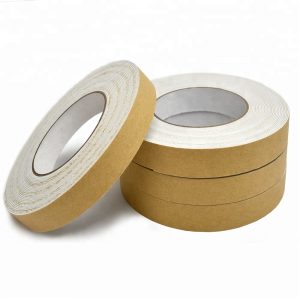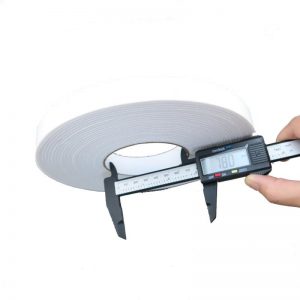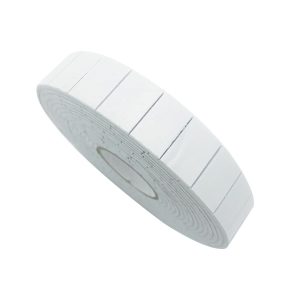 Name
Foam double-sided tape
Carrier
Self adhesive acrylic foam
Liner
Red/ Green release PE liner
Color
Transparent color, Grey white clear black
Size
0.25mm 0.4mm 0.5mm 1.0mm 2mm 3mm
Total thickness
1000±50 mic

Peel adhesion at 180°

Standing for 0.5h
≥24 N/25mm
Standing for 24hrs
≥35 N/25mm
Holding power
≥24 hrs
Density
0.99-1.02 g/cm3
Feature
Excellent adhesion to a broad range of surface energy
Excellent solvent and moisture resistance
A variety of color and release liner types
PE foam double-sided tape
PE foam double-sided tape refers to a double-sided tape made of PE foamed substrate coated with acrylic glue on both sides. The colors are mainly white, black and gray. The commonly used thicknesses are 0.3mm, 0.5mm, 0.8mm, 1.0mm, 1.5mm, 2.0mm and 3.0mm. The foam foaming multiples are 5 times, 8 times, 10 times, and 15 times. , 20 times and 30 times, the release type is mainly release paper (white, yellow) and release film (red, green, blue, orange). Uses: suitable for photo frame decoration strips, furniture decoration strips, car decoration strips, Adhesive and fixing effect of corrugated board, wheel arc, baffle, brake light, automobile logo, motorcycle label, electrical nameplate, wool top, etc. Features: strong adhesion, good retention, UV resistance, temperature resistance, water resistance , Solubility resistance and plasticity resistance. Applicable temperature: -20℃~120℃.
EVA foam double-sided tape
EVA foam double-sided tape refers to a double-sided tape made by coating adhesive on both sides of an EVA foamed substrate. Adhesives include oil glue, hot melt and rubber glue. . They have good shock-proof and cushioning properties, airtight cells, good sound insulation, heat insulation, moisture resistance, chemical corrosion resistance, etc. It meets environmental protection requirements and can be used as auxiliary materials in various electronic products, electrical appliances, automobiles, communications, computers, toys, household hooks, sports equipment, plastics, hardware and other industries. Common density: 38 degrees-48 degrees, special Density: 50 degrees -80 degrees, common thickness: 0.5mm-50mm, usually white or yellow release paper, applicable temperature: 20℃-60℃.
PU foam double-sided tape
PU foam double-sided tape refers to a double-sided tape made by coating acrylic glue on both sides of a PU foam (polyurethane) substrate. The colors are white and black. The usual thickness is 0.8mm and 1.6mm. It is mainly covered with blue lined release paper. It has the characteristics of strong adhesion, good stickiness, water resistance, good hardness, good toughness and strong weight resistance. Suitable for bonding and fixing hooks, billboards, drawing boards, plastic strips, metal sheets, etc. Suitable temperature: -20℃-120℃.