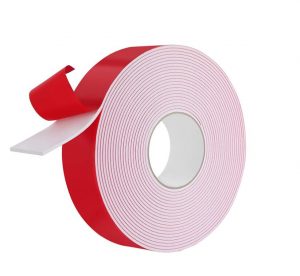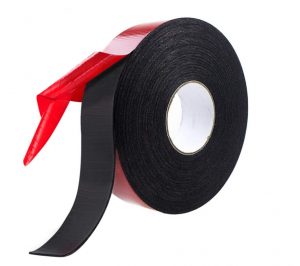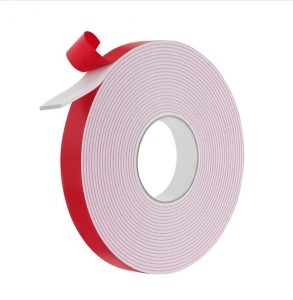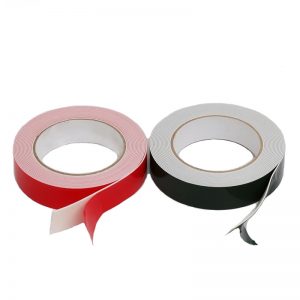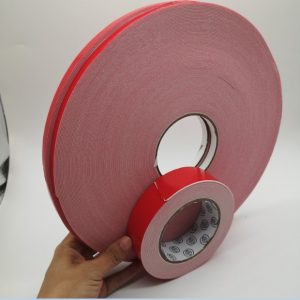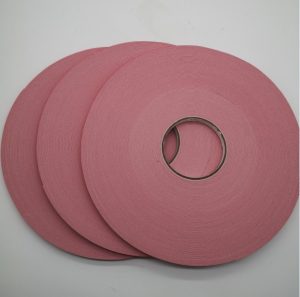 Product Name
High temperature resistant foam double-sided tape
Product Material
PET
Product Color
Multicolor,White,Black
Size
1mm, 1.5mm, 2mm,  etc
Packing
100m/roll,50mm/roll,1000m/roll
Product Shape
Customize
Scope Of Application
Insulation / painting protection
Temperature resistance
Customized
Withstand voltage
Customized
Applications
It is suitable for the protection and bonding of power battery/lithium battery components and other modules, the pasting and
fixing of automobile structural parts, and the sealing and sound absorption. It is coated with flame retardant EVA, EPDM, CR, PU,
acrylic and other foam The flame-retardant foam of the cloth can protect the battery from shock absorption, thermal insulation,
sound-absorbing and sealing, anti-skid filling, fire and dust prevention, etc., to maximize the protection of the battery and
prolong the service life of the battery.
Foam double-sided tape includes PE foam double-sided tape, EVA foam double-sided tape, PU foam double-sided tape, acrylic foam double-sided tape, etc.
Double-sided foam tape refers to a double-sided tape made by applying strong acrylic adhesive on both sides of the foam substrate, and then covering one side with release paper or release film. If both sides are covered with release paper Or the release film is called sandwich double-sided tape. The main purpose of making double-sided tape is to facilitate double-sided tape punching. Foam double-sided tape has the characteristics of strong adhesion, good retention, good waterproof performance, strong temperature resistance, and strong UV resistance. The foam base material is divided into: EVA foam, PE foam, PU foam, acrylic foam and high foam. The glue system is divided into: oil glue, rubber and acrylic glue.
Scope of application
Car interior, door panels, patio composite materials, and fixing of nameplates. It can also be used for pasting refrigerators, electronic appliances, furniture decoration, PP sealing strips, etc., mirrors, signs, billboards, photo frames, clocks and other objects. Both hanging weights have very superior holding power.