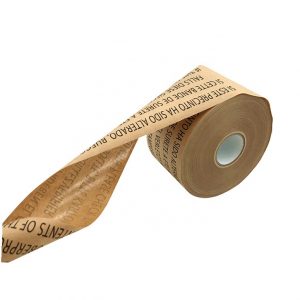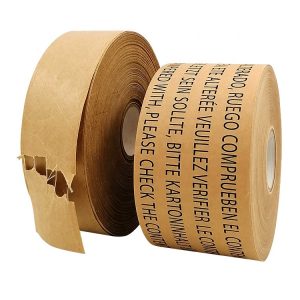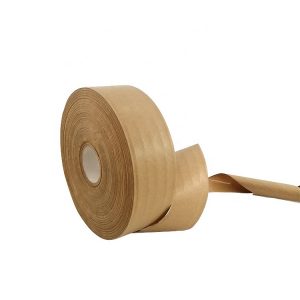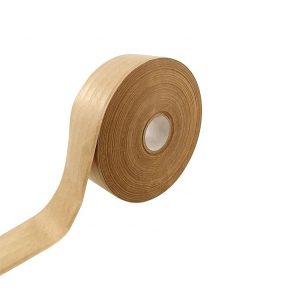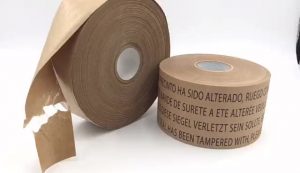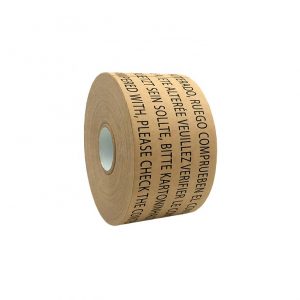 Product name
Kraft paper tapes
Tape thickness
125mic
Tape width 
12mm to 60mm.
Tape length
8 yards to 60yards. Common length is 60 yards
Color
Brown
Elongation
10% at break
Tensile strength
75N/15mm
Adhesive 
Hotmelt
Package 
6 rolls/shrink, 48 or 72 or 96 rolls/carton, it mostly depends on roll length
Function
Low noise type, no bubble, easy tear
Delivery Time
10-15 days for mass production, 3 days for sample
Feature
1. The storage environment is 20℃~30℃, avoid the place with too high temperature

2. The shelf life is half a year. The product should be packaged and stored in a cool and dry environment, avoiding sunlight, freezing and high temperature.

3. The storage environment is 20℃~30℃, and avoid placing it in a place with too high temperature.
Kraft paper tape is classified into water-free kraft paper tape, high temperature resistant kraft paper tape, wet water kraft paper tape, white kraft paper tape, layered kraft paper tape, etc.
Wet water kraft paper tape can be used for printing. Water-free kraft paper tape is made of high-strength kraft paper and coated with heat-sensitive adhesive. The wet water kraft paper tape is made of kraft paper as the base material and modified starch as the adhesive. It must be wet to produce stickiness, which has the characteristics of being able to write on kraft paper. It is suitable for export carton sealing or covering the handwriting of the carton.
The main uses of kraft paper tape can be roughly divided into the following types:
Sealed packing
The use of kraft paper tape for sealing and packaging is the most used, which can basically account for 40% of the use of kraft paper tape. This type of kraft paper tape not only includes common ordinary natural kraft tape, but also includes water-based kraft paper tape.
Sticky hair use
Some garment factories often need to use high-viscosity kraft paper tape to stick the hair on the garment. Everyone knows that there are often some lint on the clothing, which affects the appearance of the clothing, so you need to use tape to stick it, and the use of this kind of kraft paper tape is the best.
High temperature connection use
Kraft paper glue can also be used as high-temperature connection tape. In high-temperature environments, textile factories often have a process that needs to be exposed to high temperatures.