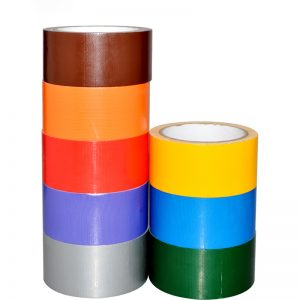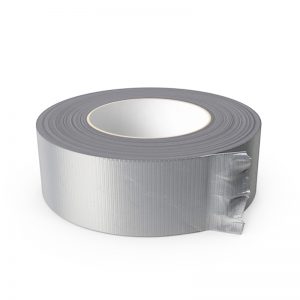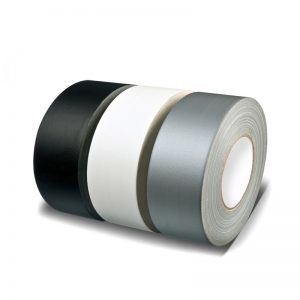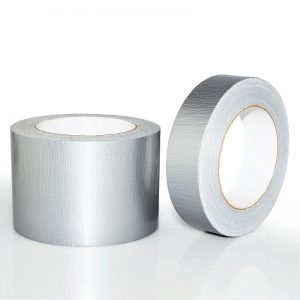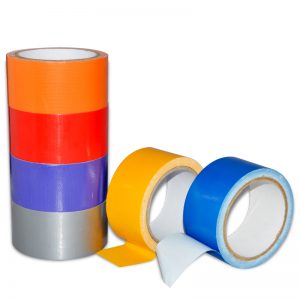 Product name
Duct Tapes
Adhesive
Acrylic
Adhesive Side
Single Sided
Adhesive Type
Pressure Sensitive
Design Printing
No printing
Material
ALUMINIUM FOIL
Use
MASKING
colour
Silver,white
width
1000mm
Application
refrigerator ducttape
Length
100m–2000m
Type
Pressure Senstive Adhesive Tape
Size
Custom Size Accepted
Feature
Heat-Resistant

Motorsports – temporary body repairs

Trucking and automotive – temporary and permanent applications

Pipe wrapping/seal end caps on stainless steel pipes

Color coding

Bookbinding

Arts and Entertainment – holding light fixtures, wire and cable; floor and stage marking

Hospitality/Convention/Exhibition – carpet, wire and cable hold down
The cloth tape uses the thermal composite of polyethylene and gauze fiber as the base material. Coated with high-viscosity synthetic glue, it has strong peeling force, tensile strength, grease resistance, aging resistance, temperature resistance, water resistance, and corrosion resistance.
It is a high-viscosity tape with relatively strong adhesion.
Cloth tape is mainly used for carton sealing, carpet stitching, heavy strapping, waterproof packaging, etc.
It is also frequently used in the automotive industry and the papermaking industry in the electromechanical industry. It is used in places with better waterproof measures such as car cabs, chassis, and cabinets.
According to different glues, cloth tape can be divided into hot melt cloth tape and rubber cloth tape.
In addition, according to different requirements, there are double-sided cloth tape and single-sided cloth tape.
According to the color, it can be divided into: black cloth tape, silver gray cloth tape, green cloth tape, red cloth tape, white cloth tape, khaki cloth tape