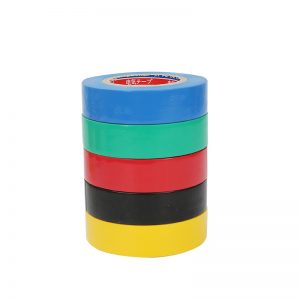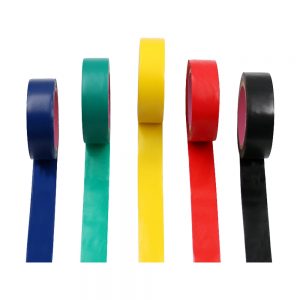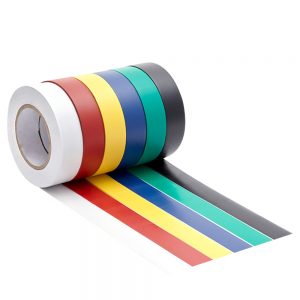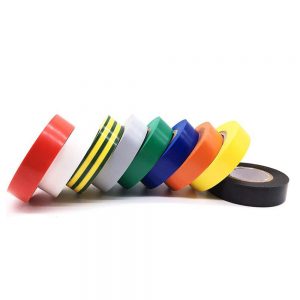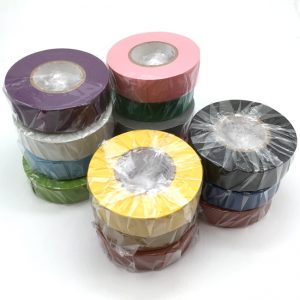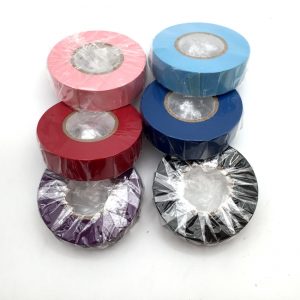 Electric Tape
Thickness
0.125mm±10%
Tensile Strength
2.0KG/100mm
Elongation
150%
Adhesion
0.16KG/10mm
Size
100m/roll,50mm/roll,1000m/roll
Packing
30m/Box
Voltage
4500V
Lead content
<1000PPM
Cadmium content
<100PPM
Heat-risitant
Qualified
Application Condition
Voltage≤600V   Temperature 0℃-80℃
Feature
High temperature resistance, long-term use temperature 200~260 degrees

Low temperature resistance-still soft at -100 degrees; corrosion resistant, resistant to aqua regia and all organic solvents

Weather resistance-the best aging life among plastics

High lubrication-with the smallest coefficient of friction among plastics
Electrical tape is a kind of PVC insulation tape with excellent performance, economical and practical.
introduce:
It has good abrasion resistance, moisture resistance, acid and alkali resistance and resistance to environmental changes (including ultraviolet rays). Polyvinyl chloride tape has high dielectric strength, good formability, and better mechanical protection can be obtained with a small amount.
application:
Used for binding wires and cables, suitable for indoor or outdoor use for the main insulation of all wires and cable joints with voltage levels below 600V, used to repair the sheath of high-voltage cable joints, used for electrical insulation wires and cables of 600V and below.
Craftsmanship
It is made of polyvinyl chloride film as the base material and coated with rubber-type pressure-sensitive adhesive.
Electrical tape refers to the tape used by electricians to prevent leakage and provide insulation. It has good insulation and pressure resistance, flame retardant, weather resistance and other, electrical insulation protection and other characteristics.